What's up, Hive? I'm home just before 1:00a.m. Had something to eat and now I'm reflecting on a long day. I tried a vegan restaurant this afternoon that is somewhat world famous, and it was a total let down. I've been fighting through some low energy, either from COVID, or from the relaxing weekend with @ghostfish at the cabin up north. @tarotbyfergus came by this evening to shoot some new photos and videos for his new website and I had a chance to take him for his first ride in the Tesla. That was an experience. The rest of my night was at @caffetto getting through the edits I'll be sharing tonight.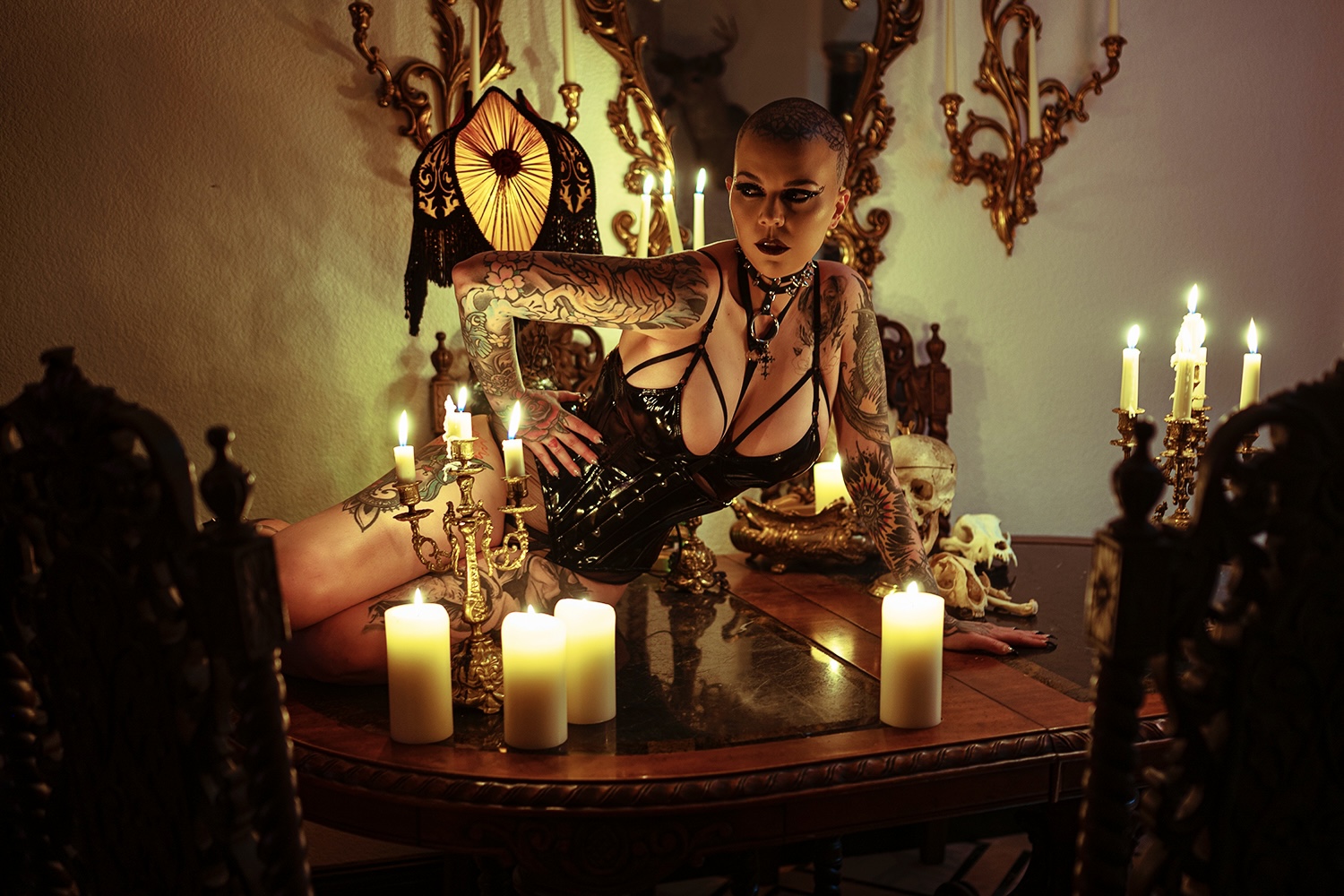 It's been a little while since I've shared new dark pinup photography. This first photos is of Las Vegas based model that goes by XTina. She was one of the many models I photographed at my final day during Viva Las Vegas Rockabilly Weekend during an event co-hosted by Cervena Fox. During my trip is January, Cervena and I did a short shoot in her home and that was the inspiration for this broader event during the big weekend. XTina is an established model with a great portfolio, but I was able to capture this moody shot, completely different from everything she has.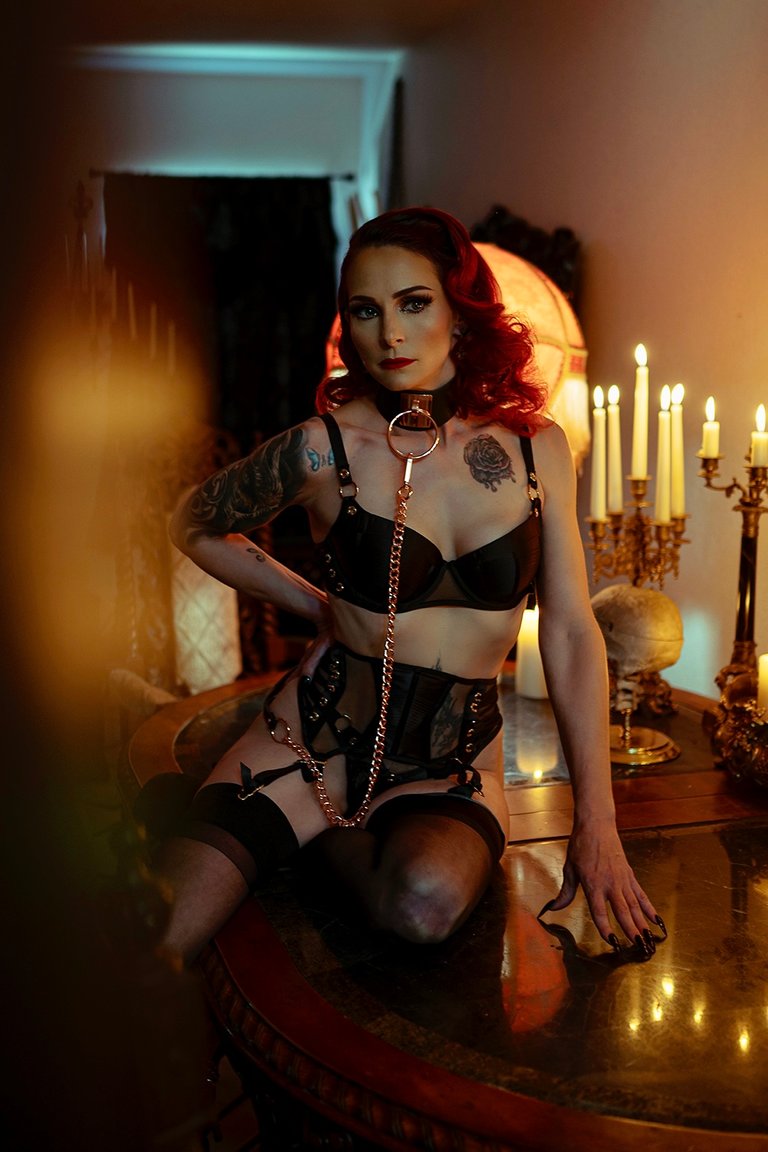 Samantha was also with us this day. She and I have been friends on Instagram for a couple of years. She lives in the beautiful mountains of Colorado near my friend @ryanashley. She shoots her own nude self portraits in some of the most breathtaking nature surroundings you can imagine, but this was our first time working together and capturing dark pinup portraits. Cervena had an extraordinary collection of wardrobe which many of the girls took advantage of and of the photos I've looked at from my shoot with Samantha, this is one of my favorites.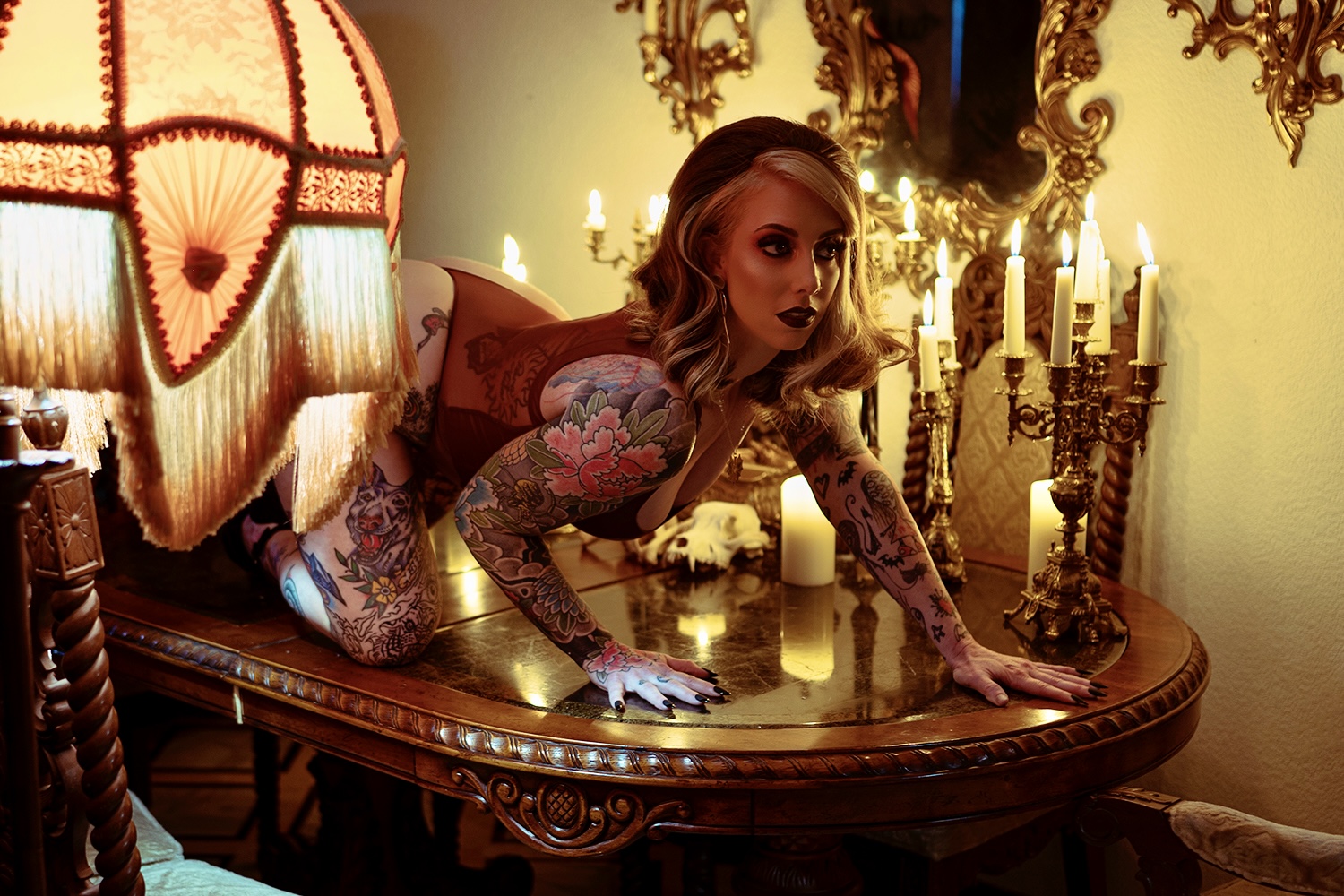 Lastly, a model that I have had the pleasure of shooting with is another Colorado native. Her name is Alexa and during 2019, she flew in to Minneapolis to shoot with me in my home. We've stayed in touch since that time, but being a fan of Cervena, Alexa decided to make the trip to Vegas and we had the opportunity to shoot together again. This new setting was a perfect opportunity for us to create unique images contrasting from our last shoot with a more gothic theme. Still and excellent model and great to reunite with such a talented friend.