Hello hivers, an happy Friday to you all! The weekend is just around the corner, the Sun is shining on te sky and everything looks so brilliant, so I can say I'm spending this day in a positive mood (and this is good 😁 ). We can see a bit of red in the crypto market and so it's time to hodl, but I hope in a lot of green soon cause I read the fantastic news written by @roelandp about an HiveFest "in real" (you can read about it here ) and I'd like so much to be there.
Today I'm here to share with you a new bookmark I painted for one of my local customers: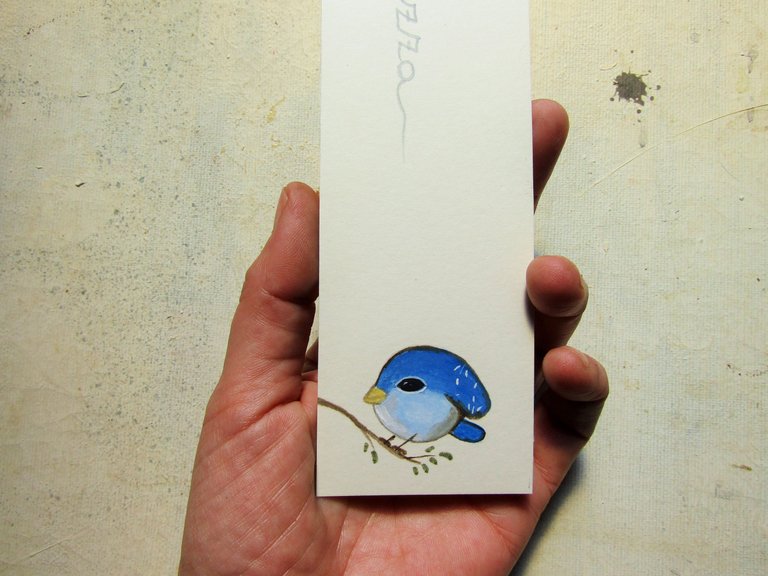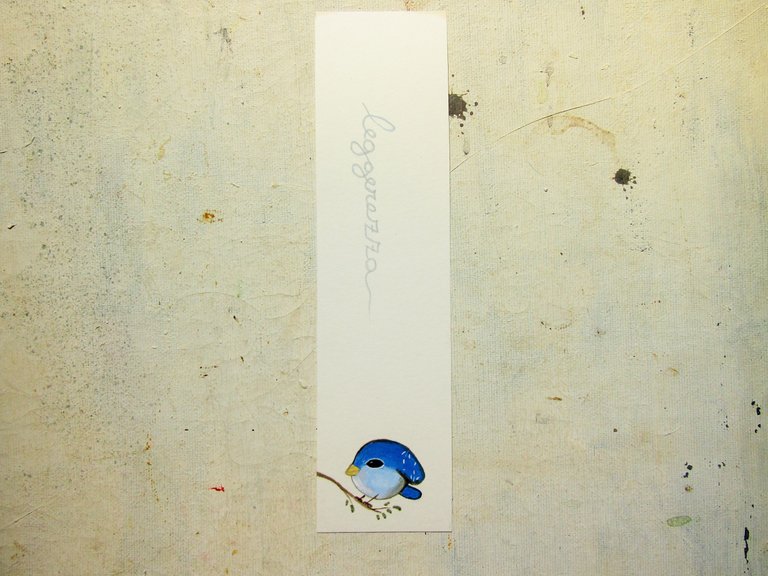 To painted it I used my oil colors on a scrap of 200 gsm paper.
My customer asked to me if I could paint a new bookmark with one of my tiny fat bird and, sure, I created it for her!
Like for some of my previous bookmarks the italian word I used is "leggerezza", in the meaning of "Try to take life more lightheartedly, without worrying too much about the past" (you can read about this meaning of this word here).
I gave her the bookmark and she loved it so much. ❤️
See ya soon, enjoy your day and stay safe,
Silvia
Edit: I forgot to add the pics I took while I was painted it, so I'm back here to add them: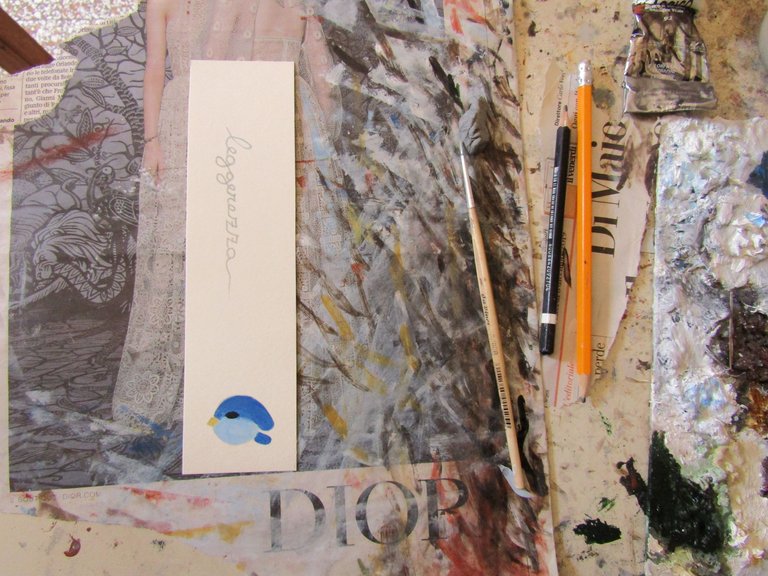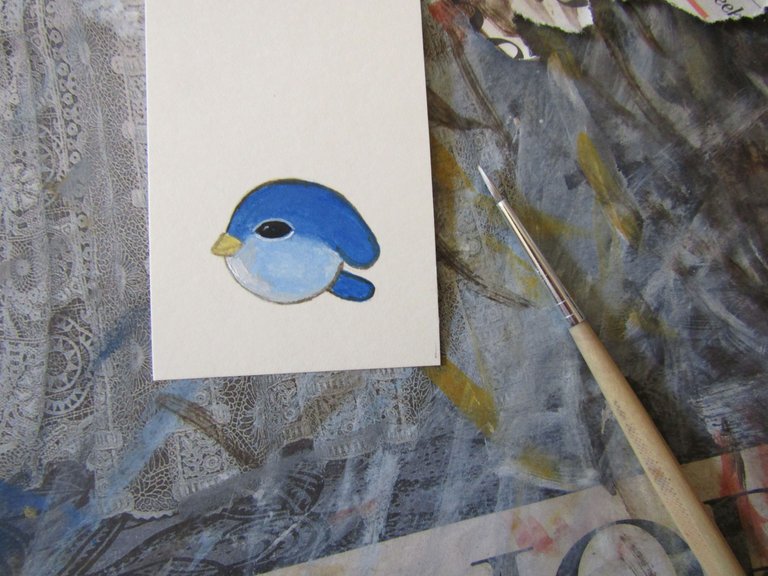 Hugs from Italy,
Silvia


***If you like my artworks, you can find them on my online shops on
Artfinder ( https://www.artfinder.com/silviabeneforti#/) and on Etsy (https://www.etsy.com/shop/vumap). ^_^ ****